GUWAHATI
A MIXED BAG FOR WOMEN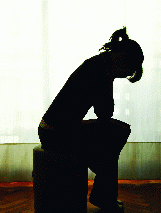 Dipa Chakraborty is a medical representative of German Remedies, a leading pharmaceutical company based in Guwahati. Having 10 years of experience in her profession and eight years serving her company, Dipa is now happy and confident with her modest earning notwithstanding the challenges like gender bias in the profession.
When she joined the profession a decade ago, the situation was different. Medical representatives were not defined as workers and there was no specific work time. As such, she was supposed to work till late in the night visiting doctors in their chambers. The threat to her personal security was not taken into consideration by her company.
With the regular struggle led by Commercial Representative Union (CRU), the apex union of the medical representatives, things have changed with relaxation of work time to eight hours per day.
But an aggrieved Dipa, who is also the convener of the women sub-committee of the North East Cell of CRU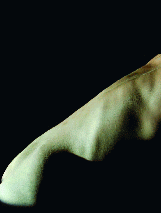 says that the pharmaceutical companies have now found out new ways of exploitation targeting their women employees. "Companies have now started recruiting women on contractual basis instead of permanent basis. These contractual workers are not entitled to avail a fixed salary, medical, maternity or any other benefits they are entitled to. Besides, the company reserves the right to terminate them whenever it wishes," she says. She also says her association with the union led her to face oppression from her employer, who transferred her to Aizwal from Guwahati and deprived her of from some of benefits.
"Despite all these odds, there is a drastic change in the scenario of women entering this profession. When I started in this profession, I was one of only four women in the entire North East. Now in the North East there are at least 150 women medical representative with 40 field workers in Guwahati alone," she adds.
Dipsikha Kakoti, a commerce graduate of 2009, joined Ingarn Micro, an MNC in December last as an Associate Telesales employee. Her salary package amounts to around Rs.15,000 per month. She is also doing her Master of Commerce course and Post Graduate Diploma in Computer Application through distant learning education courses of Gauhati University and IGNOU simultaneously. Her work hours are from 9 a.m. to 6 p.m. which often extends to 8 p.m. During month-ends she has to stay in office till 12 p.m. She is happy with her job and the opportunities it has brought to her.
Anjuman is a daily reporter of a leading vernacular daily, and Tara (both names changed) are news-readers of a private satellite news channel. Anjuman has a monthly salary, but Tara is paid per news. They completed a diploma course of mass communication from a reputed organization. They are from the same home town and stay in a rented house. Both work till late night chasing a better future.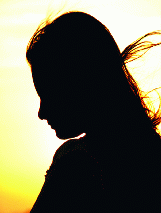 Madhu is a sales girl of a shopping mall. The shopping mall authorities have a particular dress-code for its employees. In this attire, Madhu, who comes out from a slum locality of the city in the morning to work in the mall, appears confident and happy. The job has not only brought economic relief to her slum dwelling family but has also given them hope for a better future.
From the corporate sector to the publication industry, from satellite channels to shopping malls, restaurants, discotheques vast opportunities have been opened up in diversified sectors to accommodate ambitious women in Guwahati, the gateway of the North East. Also, as a major transit point, Guwahati provides career and livelihood opportunities to those willing to; however one has to be ready to take the challenges and be careful while choosing career options.
Guwahati is the largest urban centre in Assam with 23.89 per cent of the total urban population of the state and contributes 55 per cent of the combined population of the significant towns of Assam. The multi dimensional development of Guwahati has unfolded many possibilities for women to grow, rise and become prosperous.
The other side
The rapid urbanization of Guwahati also has a darker side. Brushed under the rubble of growth and expansion of the city there lie endless stories of dark-facets of human life. These are the stories of some hapless women who have been further marginalized by the growth of the city unlike other women of the city who have been fortunate to prosper with the city's growth.
However, intervention programmes to check such marginalization of women in the city are alarmingly lacking. Say for example, being the gateway of the North East, about 1000 long distance trucks regularly enter Guwahati city. To cater to the requirement of the truck drivers, road-side dhabas have come up along the national highway. These truck-drivers have to stay away from home from a period of 2- 6 month on an average in each trip. To meet their physical needs a big invisible sex industry has come up in the city. These requirements are met mostly by local girls of downtrodden families from the surrounding areas.
Rijumoni Ahmed, the project manager of Bhuruka Public Welfare Trust for Female Sex Workers says that since 2008 they have been able to reach out to 580 female sex workers, who work as commercial sex workers and for truck drivers alongside the national highways in Guwahati and other pockets. "You will find them in many ways. Some work as fruit sellers. Some work in dhabas. A section of migrant women workers working in road construction also indulge in these activities. Actually, they come into this profession through their employers. Their employers compel them to engage in such kind of activities. Once they have entered into the profession, there is no escape route," she says that the actual number of flying female sex workers engaged in the national highways between Jalukbari point to Khanapara point of Guwahati would be no less than 800.
Mukul Patowary, who is the project manager of Bhuruka Public Welfare Trust Target Intervention Programme for Prevention of Sexually Transmitted Diseases / HIV / AIDS among the long distance truckers in Guwahati says that the organization since December 2008 has detected 10 HIV positive truck drivers in the city. He says that the mobile character of the truck drivers poses a serious threat to sexually transmitted diseases to both local sex workers and their wives at their respective hometowns. He stated that the intervention programme of the organization includes constant awareness, free condom social marketing through 34 outlets, installation of condom vending machines etc. These measures have increased the awareness level of the truck drivers to a great extent, he claims. However, with the increased awareness level, he also observes an increase number of female sex workers on the roads of the city.
According to Dr. K Mishra, former project Director of Bhuruka Public Welfare Trust for Female Sex Workers and Truckers, the invisibility of female sex workers is a major problem in the city when they try to carry out any intervention programme. Most of these girls come from the surrounding areas. They have their fixed destination here. Sometimes they stay within their own community or even relatives. "The state does not have a definite red light area. And the trade operates in an informal and invisible form," he says. He also says that, if some sets of female sex workers are rehabilitated through intervention programme like vocational training, the vacuum is immediately filled up by another set of such girls. That is why there is a need to improve the overall poverty situation of the state, he observes.
With the communication development, and advancement of network technology the trade has also changed. According to a social scientist, who prefers anonymity, a section of downtrodden girls belonging to traditional farming families, but now living on embankments after becoming landless due to flood and erosion, are compelled to get involved in the trade to survive. They book customers through mobile phones, come to Guwahati, book a room in a hotel, do their work and return home with their earnings. This way, both parties are safe as no one would question them where they have spent the night! Over 1,00,000 people in the state live on embankments after their land was lost to erosion.
If a traditional farmer's daughter is compelled to do this to survive, for others it may be only for the money. Not too long back, a hostel-girl who was a college student was rescued from a night bar of a so-called aristocrat city hotel in a drunken state by police. Her video-footage was telecast by the TV channels.
- How much do you earn? She was asked by the reporters.
- Rs.2,000/ per night.
- Why did you do this?
- Only for the money, was her simple reply.
Ratna Bharali Talukdar