ARE INDIANS ANY LESS RACIAL...?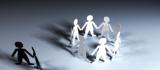 "Will you kill me too if I don't switch off the TV?" read a placard in the hands of a student from the north east at Jantar Mantar. He, like many others from the region was there to plead with the authorities to take up the case of Loitam Richard (who lost his life after being allegedly beaten up in his hostel in Bangalore) more seriously and bring the culprits to book.
Three years back when Indians were being subjected to 'targeted racial attacks' in Australia and Britain, the entire country unanimously, standing in solidarity, rightly denounced these atrocities on Indians abroad.Racism was the talking point across the country; in every debate, in every news show, in every public gathering. It was this national wave that forced the government in these countries to step in and resolve the matter to a somewhat convincing point.
Pondering on these two cases, I wonder are we Indians any less racial? How far do we ourselves implicate those towering and ever soothing notions like EQUALITY, which were being discussed and rigorously debated across the country only three years back?
I wonder if the violence against the north Indians in Maharashtra; tagging people from north nast India as 'chinki', 'Chinese' etc. etc. etc; casting a downtrodden look when someone says he is a 'Bihari'; burning Christians in Oddisha and the unhealthy and notorious pranks on the south Indians over their ascent are not racial. I wonder whether these are in accordance with the principles of egalitarianism to which India proclaims to have an unconditional allegiance ever since its birth.
Take the case of the national capital itself. Every now and then, some case or the other of rape, molestation, assault and the likes against people from the north east is reported that too on a regular basis. These people appear to be an eyesore in the eyes of the mainstream Indians in the city which ironically is taged as "Dilwalon ki Dilli" (lover's Delhi).
Just because someone has a different look and a different culture than you and I, does it become justifiable on our part to subjugate and discriminate them in order to ease our dilated myopic eyes? How deep does a mainstream Indian know about them, their region and their culture? We want Arunachal Pradesh to be part of India but we don't like the Arunachalis from the state. We like tea from Assam but we don't want an Assamese to be around us. We want the likes of Mary Kom and Suronjoy Singh in the Indian Olympic squad because they are the ones who can get us some laurels in sports but we don't like their fellow Manipuris. Oh… Somdev Devvarman! He should make into the top 50 in the men's ATP rankings but others from Tripura can just as well be dumped off. We want our kids to be IAS officers but we hate Bihar- the state that is home to most of them. When it comes to south India and south Indians most of us can't see anything beyond coconut and Iddli Dosa. The 'Marathi Manush' and the 'Bangla bandhu' cards have curtailed our vision from entertaining anything beyond things like 'My Bengal' and 'Jai Maratha'.
I doubt if our 'India' includes these people too or is it confined only to the so called mainland? I would be happy if my doubt is unfounded but it does appear that I am right. Is it not true that before prophesying the world on morality and equality India and its Indians themselves ought to do some soul - searching. In Hindi we call it- "apne girebaan main jhankana".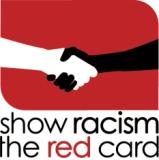 We expect to be treated as equals in foreign lands and yet adorn the "we-centric" ideology by which things different from us appear things DISTANT from us. No matter with what magnitude we proclaim ourselves to be the largest democracy, in the presence of these idiotic notions we aren't any better than our former colonial masters when it comes to things like equality and others which are so eloquently enshrined in our Constitution.
When the term north east India is mentioned, the two things which come to mind to an average mainstream Indian's mind are- terrorism and the land of chinkis. The discrimination and the subjugation that they are being subjected to in the hands of their own countrymen ever since independence has contributed significantly to the birth of outfits like NSCN (IM&K), ULFA and many others. Today when they are silent, you make a lot of noise. Tomorrow when they do the same (in their own manner), you will send your forces to silence them and thus inaugurate the Tom and Jerry shows with things like Operation Green Hunt. This moment you are on top the very next they are! The Red-Corridor itself is another living example to this. I don't suggest that their taking up arms is correct but its contributory factors can't be discarded either. Or can they?
Aren't we giving a message that when it is on us, it is a racial attack but when it is by us, it becomes our justified birthright? It's high time that we as a society shed off this dichotomous stand of ours and start treating others the way we wish to be treated by others. The sooner, the better!
In the present scenario and for the betterment of all it is of paramount importance for the national, regional and social health that we stop hating to love them but rather start hating to hate them!
Mukesh Rawat