STAR Cement wins AREIDA Award

You Aspire. You Achieve. You Win.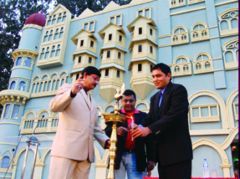 In the present decade, the North Eastern Region (NER) has undergone a tremendous growth in industrial development and the presence of big companies in the industrial scenario of the region is a boon to the development of the region. The NER of India covers an area of 2.62 lakh square km and it accounts for 7.9% of the total geographical area of the country.
With opportunities galore, several companies have set-up their manufacturing unit in this region and have flourished. All these have brought along appreciable competition. Keeping with times, Assam Real Estate & Infrastructure Developers Association (AREIDA) has been organizing the AREIDA Home Fair exhibition since 2007 amongst all manufacturers of building material products based in the NER. The objective of organizing this annual event is to provide a platform to all related business associates and prospective clients to have direct interaction with each other, build rapport and fulfill needs in a better way. The association is headed by Mr. P.K. Sharma, president AREIDA who is a renowned builder of the region and also consists of other reputed professional builders.
The 1st AREIDA Home fair was held in December 2007 with a total of 100 participants and an overwhelming response of 75,000 visitors. STAR Cement is the proud recipient of the AREIDA "Most Preferred Cement" in the last two consecutive years in the cement segment.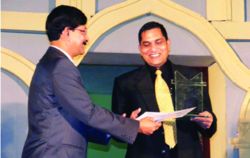 The selection of the award is based on polling amongst various consumers of building materials which included End users, Engineers, Architects, Builders, Contractors, etc. The entire process of selecting the best brand underwent a rigorous three months survey and polling through the region. A total of 14 awards were given for various categories of construction material which included steel, cement, paints, sanitary fittings, etc.
For the year 2008-09, the award ceremony was held at the Sonaram Field, Guwahati on the 17th of January 2009. Mr. Jyoti Agarwal, Vice President –Marketing, STAR Cement received the Most Preferred Cement award on behalf of the company accompanied by other STAR officials Mr. Nabarun Chatterjee (AGM-Sales), Mr. Maharnab Bharali (AM-Technical Services) and Mr. AmarJyoti Baruah (Technical Executive). On receipt of the award, Mr. Agarwal highlighted on the need for all companies to come forward and participate in such an exhibition for the general public to get a stage to interact freely and satisfy queries on such products and their usage. He also appreciated the efforts made by AREIDA in providing a nice platform for all companies to participate in a single fair.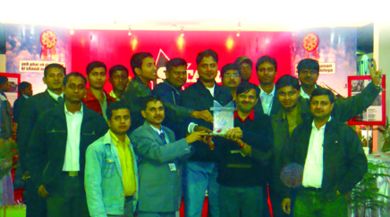 Mr. Agarwal also stressed upon the importance of all corporate houses to come forward and work for the development of the region in terms of being socially responsible towards it and contribute in their own small way. STAR Cement itself has adopted the Guwahati Blind School at Basistha, Guwahati and is  taking care of its infrastructure, development and maintenance annually.