BEST ANDROID PHONES IN 2013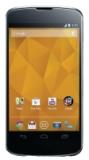 Google Nexus 4
The latest Nexus sports a 4.7-inch IPS display with a screen resolution of 1280x768 putting it up with the S3 in terms of clarity and vibrancy. Running Android 4.2 Jelly Bean, the Nexus 4 gets to reap the benefits of more cards for Google Now and the ability to take 360 degree photos amongst other new features. There's a Qualcomm Snapdragon S4 Pro processor to take care of performance and it even packs wireless charging.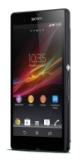 Sony Xperia Z
Sony's best smartphone yet, the Xperia Z has smashing 5-inch full-HD display with 443 ppi (compared to the iPhone 5's 324ppi) , superior 13-Megapixel camera ,chic styling and and all round excellent performance that makes the waterproof smartphone with NFC and 4G LTE one the best Android handsets to buy.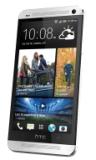 HTC One S
Arriving as HTC's slimmest handset yet at just 7.8mm thick, the 4.3-inch AMOLED qHD screen device features Gorilla Glass and comes in a ceramic or metal finish, making it durable enough to take on the odd scratch from keys and any loose change in your pocket. Powered by a 1.5GHz dual-core processor and Android 4.0 Ice Cream Sandwich, the One S features an 8-megapixel rear-facing camera, Beats Audio technology, the new HTC Image Chip, 16GB internal storage and like the One X, 25GB free Dropbox storage over two years.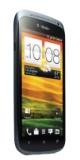 HTC One
So the Android phone to currently beat is the HTC One, not to be confused with the One X+ and One X. Powering HTC's latest sleek One Series offering is a Quadcore Qualcomm Snapdragon processor clocking in at 1.7GHz with 2GB of RAM. A 4.7-inch, 468ppi display takes centre stage making a mockery of the pixel density sported by the iPhone 5 and with its Ultrapixel camera the One can shoot stellar snaps letting in 300% more light compared to its 13-Megapixel pic-grabbing rivals.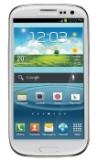 Samsung Galaxy S 3
The S2 successor that's powerful, feature-packed and very durable now comes with the Android 4.1 Jelly Bean OS straight out of the box. Amongst the killer specs is a meaty 1.4GHz quadcore processor, an 8-Megapixel camera with LED flash and a host of social networking-friendly modes like Social Tag all of which is fronted by a hulking 4.8-inch HD Super AMOLED screen. The new LTE model also means you can reap the benefits of speedy 4G.