MSSASA served Ultimatum to the State Government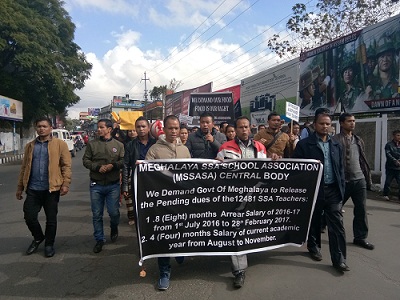 Under the banner of the Meghalaya Sarva Shiksha Abhiyan Schools' Association (MSSASA) thousands of SSA teachers hit the streets as a mark of protest against the failure of the Congress-led state government to release their pending dues. The teachers association have decided to serve an ultimatum till December 20 for the state government to comply with the demand.
The SSA teachers have threatened to file a writ petition before the Meghalaya High Court if the government besides seeking the immediate intervention of the Prime Minister Narendra Modi.