Scrub Typhus which is also known as 'Bush Typhus' is a disease caused by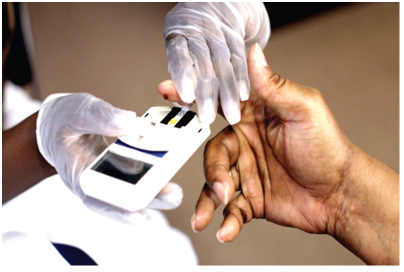 bacteria called 'Orientia tsutsugamushi'. Scrub typhus is spread to people through bites of infected 'chiggers' (larval mites). They are mostly found in areas of heavy scrub vegetation. Its origin can be traced back in the 1930's in Japan and spread out to the far-eastern Russia and to the territories around the Solomon Sea into Northern Australia in the south and to Pakistan and Afghanistan.
Orientia Tsutsugamushi is derived from Japanese word 'tsutsuga' which means illness and 'mushi' which means insect and in common language it can be described as 'Insect Illness'.
The recent outbreak of Scrub typhus was witnessed in 'Phullen village' in Aizwal district which has been reported to infect around 47 people while killing one. Phullen village is 125 kilometres away from the district headquarters Aizwal which is the State capital of Mizoram. The first case of Scrub typhus virus in the State was detected last year in the month of November 2017 and the recent case was identified on January 2018. Apart from 'Phullen Village', it is noted that cases of scrub typhus infection have been detected in Chaphai, Aizwal and Lunglei districts also.
Add a comment
Read more: Outbreak of Scrub Typhus in Mizoram