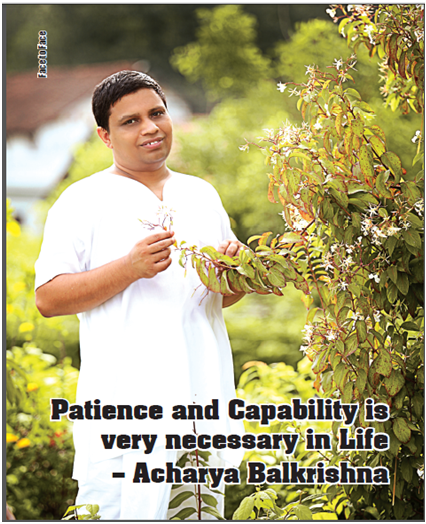 1. How do you plan to carry out research in Northeast India?
Right now we are doing a lot of research on botanical prospects; especially on traditional medicine system and also planning to make documentation programme on it. We will bring our team where there will be proper scientists, researchers and experts who will work on it, so that the traditional work can be given a scientific touch and it becomes established. This will be our effort and whatever we can do we will do for it.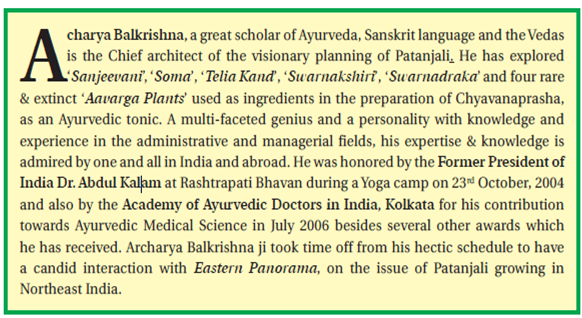 2. Have you visited North East India before?
I have come to Northeast several times but this is the first time that I have visited Shillong. We have done several works in Northeast especially in Assam, Manipur and planning to start here in Shillong too.
3. Are you planning to bring up a factory?
No, we will not be establishing a factory here but we will be making maximum usage of the available raw material, crafts and accordingly we can plan it out. We have planted a big unit in Tezpur. We can take raw materials from here and work on it there. We will train people from here only and establish them.
4. What is your view on Organic Farming?
Today, a new trend is being followed that is "Organic". I would like to call it as "Fashion". I would like to apologise for it, but they are just hybrid crops where there is no yield, no proteins, no nutrients. Just because we have not added any insecticides or pesticides it is not appropriate to call it Organic.The traditional seeds which have nutrients in it should not be named as Organic food but be named as Medicinal food. This food should reach the whole world. I do support organic farming but there is a misconception about organic farming. We work on the traditional and original way of organic farming, where there is no fertilised seeds and work on the medicinal point of view.
5. How will you make the utmost use of the resources available in Northeast India?
Add a comment
Read more...