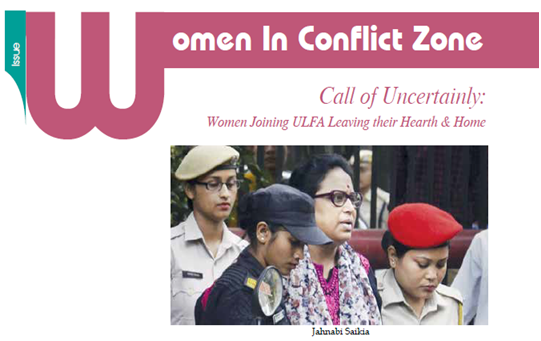 Until recently, nobody knew Jahnabi Saikia. She was just a lady next door. Today, everybody knows Jahnabi is a member of the pro-talk-ULFA group who participated in blasting grenades Guwahati.
She acted with Pranamoy Rajguru, one of the leaders of the group. The grenade blasts left eight persons injured. Though nobody was killed, the grenade blasts at a shopping mall in Guwahati, it was catapulted in the media basket nationally as it brought to the fore the involvement of women in insurgent movement in Northeast.
Jahnavi's involvement in the grenade attack also rakes up the old issue of involvement of women in insurgency movement as a whole, be it ULFA or other armed groups in the Northeast, Liberation Tigers of Tamil Elam (LTTE) in Sri Lanka, Maoist movements in India and Nepal along the Red Corridor in India and Irish Republican Army.
Why women opt to go to conflict zones? Why they find their ways to jungles and ravines to join armed rebels? What sort of self-determination is it?
Add a comment
Read more: Women In Conflict Zone