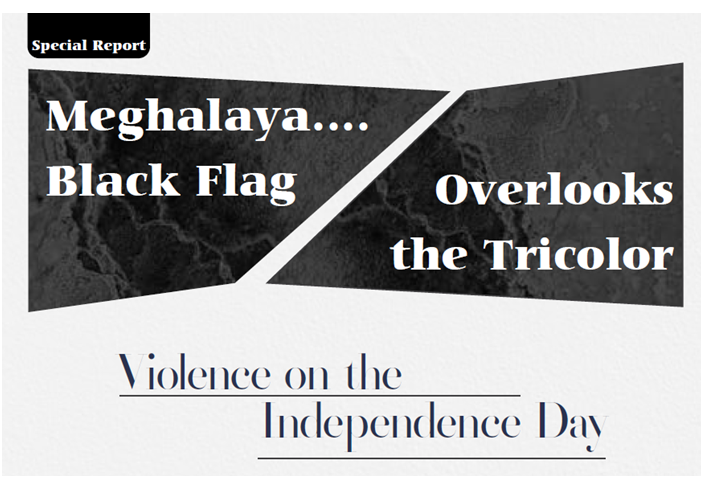 Violence on the Independence Day
The day '15 August' occupies a special place in the heart of every Indian. On this specific day, the whole country celebrates the Freedom from the foreign invasion, hoisting flags, honoring the freedom fighters and celebrating the patriotism encrypted within each of us. But Meghalaya, a part of the Northeast state India was grueling with violence on the death of the leader not the freedom fighter but the 'ex-militant leader'.
Few questions had been brewing around…Was it necessary to conduct funeral on the Independence Day? Marching ahead with the black flags instead of the country's tri-color flag? Or was it necessary to be so aggressive on the death of the militant who was once responsible to form the militancy group, engaged into extortion and taking innocent lives. But yet his demise was chosen to be mourned on the National Day.
Add a comment
Read more: Meghalaya….Black Flag Overlooks the Tricolor