Devastating flood and the misery in its wake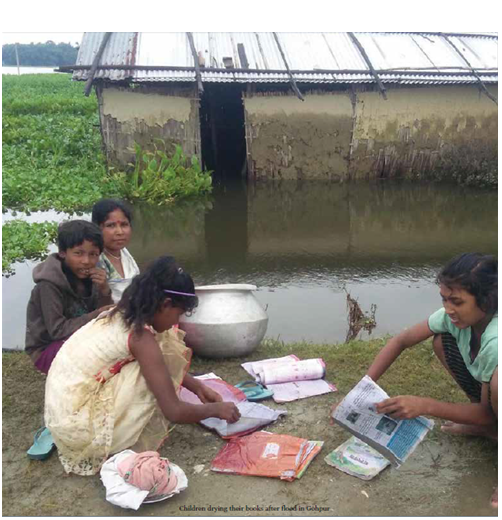 For instance, this year's ravaging deluge that is one of the worst in the State in our living memory, has till writing this piece, has claimed 69 lives while over 57 lakh persons in 4,626 villages under 114 revenue circles of 29 districts are affected. The worst-affected districts include Nalbari, Barpeta, Dhubri, Goalpara, Kamrup, Kamrup (M), Demaji, Lakhimpur, Cachar, Karimgang, Morigaon, Karbi Anglong, Golaghat, Majuli, Dibrugarh and Jorhat.
However, in the recent second wave over two Lakh hectares of cropland have been affected. Many people have been rendered homeless while others have taken shelter in the relief camps, nearby highlands and embankments, educational institutions as also empty spaces between railway lines in some areas of Dhubri. Floods have this time inundated 90% of the world famous Kaziranga national park putting the lives of animals in great peril. As many as 129 animals in the park including 7 rhinos have reportedly lost their lives in the recent wave of floods which has commenced from July continuing for about several days.
Add a comment
Read more: Devastating flood and the misery in its wake