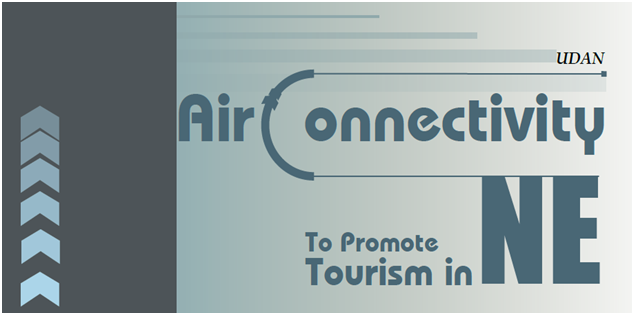 B
eautiful Northeast suffering, so far, from the lack of connectivity to the rest of India, now can take fly high to touch grounds of other states as it is poised to house 30 airports under the
Ude Desh Ka Aam Nagrik (UDAN)
scheme of Central Government.
Under the scheme, a water aerodrome is also going to be set up at Umrangso Reservoir.
This decision will go a long way in promoting tourism of the Seven Sisters and One brother of the Northeast. They are: Assam, Nagaland, Manipur, Meghalaya, Tripura, Arunachal Pradesh and Mizoram. Of course these Seven Sisters have a brother: Sikkim.
Nestling in the lap of Mother Nature, they are far from the madding crowd of the rest of the country. No wonder, the Northeast is ideally suited to the desire of those tourists who aims to make a tryst with the wild and sylvan surroundings where tranquility found its permanent home since eternity.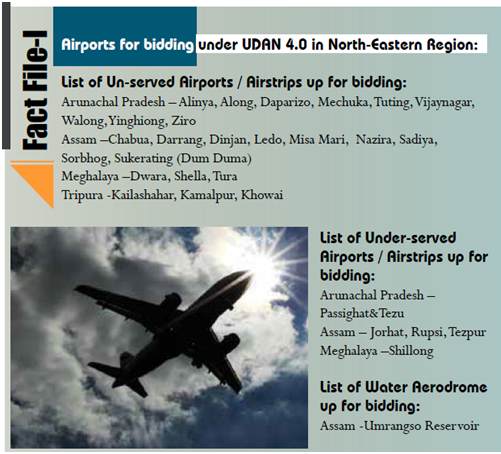 Under the Regional Air Connectivity (RCS) of UDAN, the
Central Government has invited bids from companies to provide regular air services to 6 un-derserved and 24 un-served airports.
This step certainly will transform the economic future of the Seven Sisters and their Brother as tourists now can flock in large number to this part of India which have been beautified by the God's own hand with mountains, forests, rivers and of course, jolly-jovial simple people who would welcome them.
The Ministry of Civil Aviation has said the socio-economic skyline of tourism-based economies of the Northeast will certainly take off once the 30 airport facilities are completed.
What is most welcoming, under the UDAN four schemes is going to provide additional Viability Gap Funding (VGF) of around 25% extra to airlines. The Central Government will bear 90% of VGF and remaining 10% will be borne by state governments.
The Central Government would focus on developing the no-frills airports in the future and routes connecting such airports would be prioritised for the award of VGF. The decision to give incentives to develop short-haul routes providing connectivity to nearby airports is also a revolutionary step.
Biddings for the Project Launched
On December 3, 2019, the fourth round of bidding (UDAN 4.0) for the projects was launched. The UDAN-4.0 will promote short-haul routes for stage-length up to 500 kms. A good feature of this scheme is the provision of VGF for category 2 and 3 aircrafts having more than 20 seats.
The airports already being developed by Airport Authority of India would be given higher priority for the award of VGF.
There are 24 underserved aerodromes in Northeast spreading Arunachal Pradesh, Assam, Meghalaya and Tripura. The Central and State governments would extend incentives in terms of concessions to encouraging operators of airlines to make the scheme viable.
To read the further articles please get your copy of Eastern Panorama January issue @http://www.magzter.com/IN/Hill-Publications/Eastern-Panorama/News/ or mail to contact @easternpanorama.in