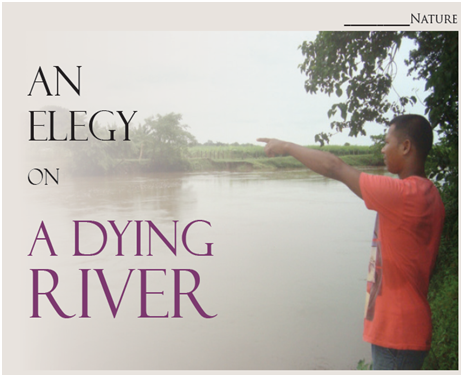 The river is a precious gift of Nature. They sustain a source of sustenance like agriculture and fishing. The less obvious functions served by the river is that they are feeding and spawning areas of fish and other aquatic life forms. Besides, they can purify water by absorbing pollutants and can regulate flood. The sand producing river does a great justice by storing water which helps groundwater replenishment. Though last but not least, they can be used of transportation. Often they are the source of religious and recreational activities. So, in a nutshell, besides economic service, the ecological aid of river is tremendous.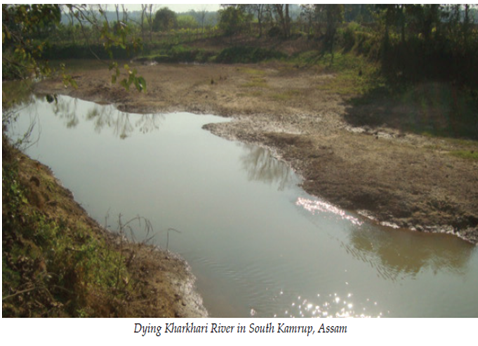 But the river receives little reverence. One of the major factors is due to the economic interest which is allowed to override the need for ecological service. Ecological illiteracy can also be held liable in this regard. It has become pronounced in the recent period of haphazard development activities being carried out. Going by the moribund state of some rivers it can be stated. Unmindful of the life-sustaining ecological service, the river is being mauled. Riding roughshod over the river ecosystem, the river bed is being plundered for sand, a much-needed construction material. It goes without saying that Environment is the first causality of any development initiative. The sand producing river is no exception in this regard. The case in point is Kharkhari River. Bearing the brunt of a construction boom, this river has to pay its life with the consequences of adverse effect on agricultural activities of host villages.
Unscientific and indiscriminate sand mining has strangulated the Kharkhari River, sounding the death knell for field agriculture activities. Kharkhari is a branch of famed Kushi River in Assam's south Kamrup which has been playing a stellar role in sustaining paddy farming of about 40 villages. Significantly, agriculture is the mainstay of all these villages. The river branches out from parent river Kulshi at Hatigarh under Pantan reserved forest and travels about 80 km up to Nagarbera. It crosses the NH-37 at Kharkhari, a walking distance from Bamunigaon-based Kamrup West Forest division (Territorial) office.
But the heyday of farming activities is now a thing of past of the villages following the rapid degradation of the river within 10 years. In a freewheeling interaction with this Correspondent, who has been to the site recently, villagers shared their untold miseries in this regard.
Kishore Talukdar
To read the further article please get your copy of Eastern Panorama February issue @http://www.magzter.com/IN/Hill-Publications/Eastern-Panorama/News/ or mail to contact @easternpanorama.in