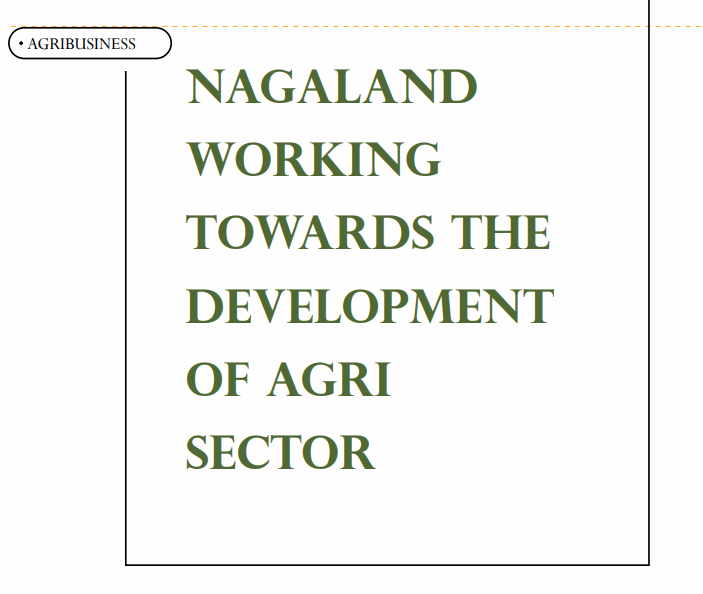 The agriculture and horticulture sector in Nagaland has a great potential and is working ahead to become the organic hub of the country, it has the potential to export not only within the country but can be exported outside the country and the central government is also moving ahead with the state government in this regard. The Honey Laboratory was recently inaugurated at Beekeeping Mission 7th Mile Dimapur by the Union Minister for Agriculture and Farmers Welfare Narendra Singh Tomar. The minister stated that the needs of the Nagaland are not only the needs of Nagas but the needs of the nation and when they are fulfilled, it will be the fulfillment of the nation.
Earlier he visited Nagaland Bamboo Development Agency and AC organic market at NE Agri Expo, and planted an ornamental tree at Angh House Agri Expo 4th Mile. Tomar expressed that he was so privilege to understand and take a closer look at the Naga people and was all praise for the hospitality shown to him.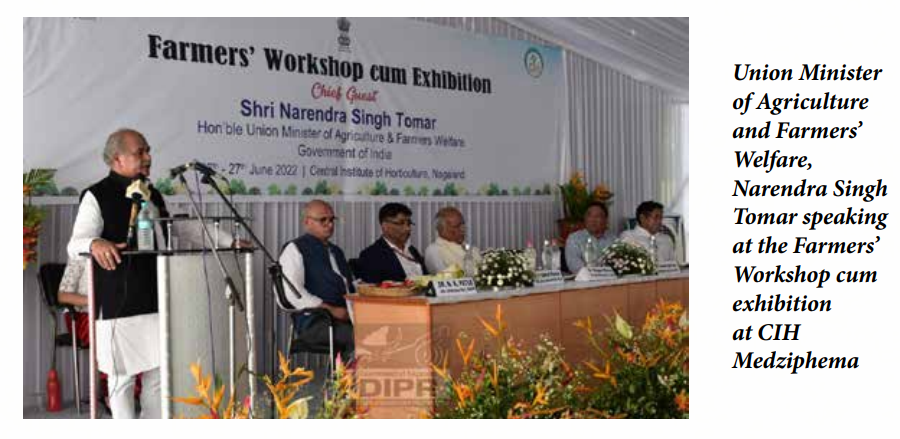 He stated, today inequality and imbalance of income in our society is one of the major problems and in order to resolve the problem there are more than 42 crores Jan Dhan account and the PM Kisan Samman Nidhi scheme is providing Rs 6000/ annually to 11 crores farmers.
As per Minister of Agriculture and Cooperation, Kaito Aye, Nagaland state is performing well in Agri and allied sector and the state has received Krishi Karman Award for two consecutive years for Food Grain Production under the small states category. The central sponsored schemes such as SMAM, RKVY, PM- KISAN, MIDH, PMKSY, etc have benefited the state.
The government with limited resources, initiated a start-up program called "NATURALLY NAGALAND" to monetize the poor and marginal farmers in post-harvest management and marketing so that they can package their products in any brand under the banner of Naturally Nagaland. Aye also brought to the knowledge of the central ministry that most of the central policies and schemes are generally designed as "one size fits all" and requested the planners and policymakers from the central ministry to visit the remote hill areas. The minister also highlighted the inconvenience faced by the farmers in the state in implementing digital online payment through PFMS, SNA accounts, DBT, etc, and said out of a total of 74 blocks in the state 27 blocks are still unbanked. Also the staggered release of funds in four installments under PFMS affects the program implementation of Kharif and Rabi. In this regard, the minister requested the central ministry to reconsider and continue with the old system of Release in two installments.
To read the further articles please get your copy of Eastern Panorama July issue @http://www.magzter.com/IN/Hill-Publications/Eastern-Panorama/News/ or mail to contact @easternpanorama.in