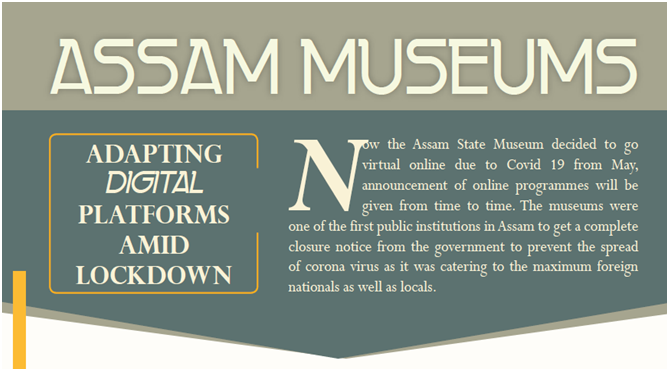 Now the Assam State Museum decided to go virtual online due to Covid 19 from May, announcement of online programmes will be given from time to time. The museums were one of the first public institutions in Assam to get a complete closure notice from the government to prevent the spread of corona virus as it was catering to the maximum foreign nationals as well as locals.
Since its lockdown clamped, the curatorial staffs of the Directorate of Museums headed by Director of Assam State Museum, Y.S.Wunglengton formulated a programme schedule to bring all the museums of Assam closer to the audience through the virtual platforms available in the internet.
A series of video talks, presentations, and interactive sessions have already been designed by the museum professionals for the benefit of the audience of all categories which would be available in the Facebook page of Assam State Museum.
Add a comment
Read more: Assam Museums Adapting Digital Platforms amid Lockdown