Arif Siddiqui

A conjurer in the realm of photography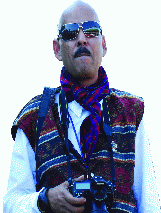 A picture can speak a thousand words. This certainly holds true for all lovers of photography and practicing photographers till date. From the traditional pinhole camera to the sassy digital cameras of today, photography has witnessed a metamorphosis in terms of the equipment used and in the style and approach to obtain a good picture.
When you really try to think of some of the most famous photographers from yesteryear till date, you realize that there is more to photography then just freezing the right frame. Photography could be a hobby to some, a profession to others or simply an obsession. Photography has inspired and stimulated the minds of many.
As a rule, artists are passionate about their work. Acclaimed photographer Arif Siddiqui goes a step further: He is just as ardent about the mission behind his messages as the images themselves. He has traveled extensively around the globe and firmly believes that photography is all about capturing the image at the 'right' moment.
Diminutive in size, about 5ft 5 inches, Arif Siddiqui became a giant in the realm of photography and received the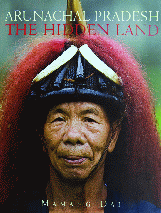 Arunachal Pradesh state awards and a lot of recognition especially in his later years.
Having acquired his first camera, a Nikon D 70, he started photography as a hobby. He begun clicking, capturing and preserving the most beautiful gifts of nature. His clandestine hobby became his passion. A gadget freak since his early days, Siddiqui has always been excited about computers and music systems. Even at a young age, he was already moving against the flow, preferring to be self taught. He has great passion for classical music, being accomplished and a three time winner at the North Indian classical music youth meet at Agra during his college days as a Hawaiian guitar player and a 'Sangeet Prabhkar' in classical instrument music from Prayag Sangeet Mahavidyalaya, Allahabad yet he vacillated between music and photography in his early years.
Born on 1st November 1963, in Jhansi, Uttar Pradesh, this truly revolutionary photographer stands out amongst his peers. An absolute genius when it came to capturing candid moments, he relies on natural light and effective positioning to achieve his distinctive style. There's no secret formula when it comes to clicking good pictures for him. His camera which are time and again capturing the true essence of the tribal peoples and recited the tales of incredible Arunachal Pradesh adorn the prestigious pages of various reputable travel journals of the world and his selfless and countless contribution for the promotion of Eco-Tourism in Changlang district in particular and the state in general have imprinted the district and the state on the global arena.
Serving in the Public Works Department in a small hamlet of Nampong in Changlang district of Arunachal Pradesh, he is a civil engineer by profession but above all he is an ardent nature photographer, a social activist, a lepidopterist and an environment enthusiast.  Capturing the bounties of nature – it was not long before he became an avid environmentalists. His love of nature stimulated his interest, and he was soon involved in the Namchik Valley Society for Eco Tourism and Wildlife Conservation, Jairampur (Arunachal Pradesh), and later became a member coordinator of this Non Governmental Organization (NGO).
Later in 2008, to find a reason to craft a stage and to unravel the elegance of Arunachal Pradesh to the outside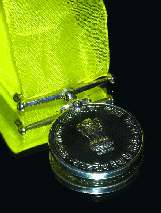 world, he, along with the help of his well wishers launched a website "www.amazingarunachal.com" with the goal of emphasizing the exquisiteness of this shrouded paradise through his photographs. Basically the website is a photo based website, the central concept of which is to display the amazing things god has endowed to this emerald terrain of lively tribes through the nomadic lenses. Apparently, the region is benefiting from his hard work because numerous domestic and international tourists are visiting the area at frequent intervals. Evidently, his foremost contribution to the state has been the Butterfly Conservation Area, which is the first and only officially conferred butterfly conservation area in the entire North East region of India. In this regard, his marvelous photographs of many uncommon species of butterflies not only brought Arunachal but the entire North East to the notice of lepidopterists and eventually he organized a Butterfly India Meet in 2006 to educate the locals about the importance of environment preservation and wildlife conservation. His active involvement in various social activities is an evident sign of his association with social causes. He has motivated numerous youth to toil hard and participate in an effort for the betterment of the society. His record of community service is excellent and exceptional.  For his outstanding contribution towards the development of local communities, promotion of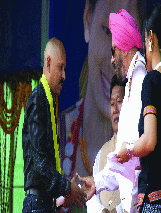 eco-tourism, encouraging the youth to participate in nation building and generating global attention for the states, the Government of Arunachal Pradesh recognized and applauded his earnest attempts and awarded him with a State Silver Medal – a true tribute to a great man and creative natural photographer.
He is truly a thorough professional who keeps a distance from his subjects, a man who refuses to be held in awe and to be hero-worshipped. This perhaps distinguishes him from the average photojournalist, who, given fame and experience, would have been all too willing to drop names and claim proximity with the great and the mighty. He produces his exquisite photographs in an effortless and exquisite manner, which always reflects and radiates with the ecstatic quality of his soul.
Chow Bilaseng Namchoom