Parent Category: 2019
Category: March 2019
Hits: 8192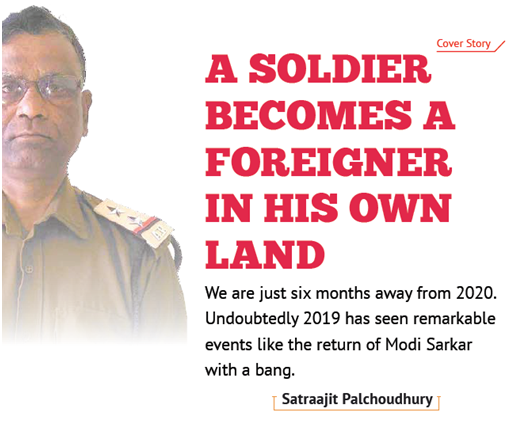 Once again 2019 has turned out to be a disastrous year for the beleaguered Gandhi scion as he failed to reach the three digit figure in the general elections—keeping aside these political cocktails, the dubbing of a retired Captain of Indian Army Mohammad Sannaullah as a D-Voter will continue to haunt the people of Assam in the years to come.
This is not only shameful but also a violation of human rights because the person in question is a Kargil war veteran and a soldier who has sacrificed his glorious young days for his motherland.
Sannaullah's fate was sealed on May 23 by the Foreigner's Tribunal (FT) of Boko and the very next day he was sent to a detention camp.
Add a comment
Read more: A soldier becomes a foreigner in his own land