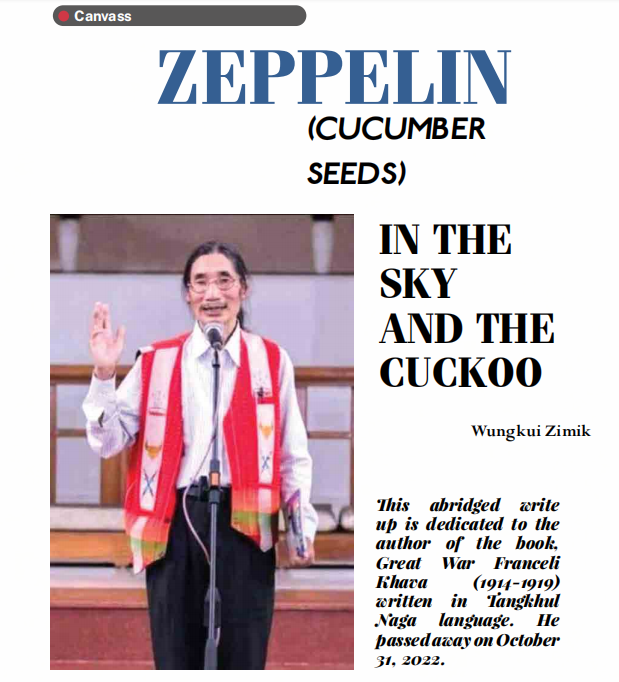 Zeppelin was a large German airship or dirigible balloon cylindrical in shape, used as bombers and scouts. When the World War 1 began, the popular expectation was expressed in a German children's song:
Zeppelin, fly,
Help us in the war,
Fly to England,
England shall be destroyed by fire,
Zeppelin fly!
In the book, Great War France li Khava (1914-1919) by K.S. Wungnaoyo, the Zeppelin was described as a balloon that looked like Cucumber seeds flying in the sky. It was used to gather information about the war. Aeroplanes (which had been invented just about 10 years before WW1 by the Wright brothers) were extensively used.
Add a comment
Read more: ZEPPELIN (CUCUMBER SEEDS) IN THE SKY AND THE CUCKOO