To take a risk is an ability which is inborn in every human. However, most loose this ability with the passage of time. Few people destined to be leaders in their areas of interest take the plunge in directions in which they risk it all to get to their goals. One such leader in development for the state of Meghalaya is Dahun Shisha Lyngdoh. She not only left a lucrative career with the corporate giant Google but went all out in her preparation of Meghalaya Civil Services. The result reflects the hard work. She topped the civil services examinations in the state.
Add a comment
Read more: Dahun Shisha Lyngdoh tops Meghalaya Civil Service Examination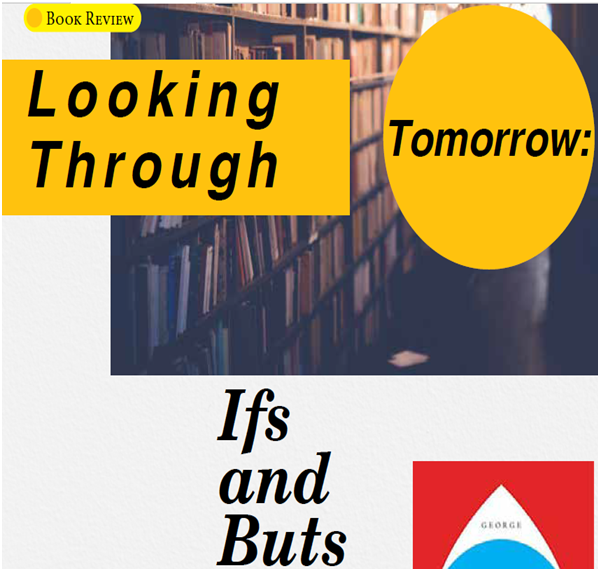 The word tomorrow always triggers one's imagination because nobody has seen tomorrow. It can only cognitively be touched and felt. It is analogous to life after death which nobody has seen. Consequently since time immemorial it has led to spinning out dreams and visions of tomorrow, of future of the world with the intensity and swiftness of domino effect in speculations of various possibilities by writers, poets, social reformers, philosophers, sages and saints. It is generally interpreted connotatively very seldom denotatively.
The world of tomorrow is infinitely large and allows to mushroom in its womb deep sea of events and happenings, visions and hopes which provide the necessary impetus for the present to survive and assiduously work for a happy future. It is in fact an intangible shadow of time.
Add a comment
Read more: Looking Through Tomorrow: Ifs and Buts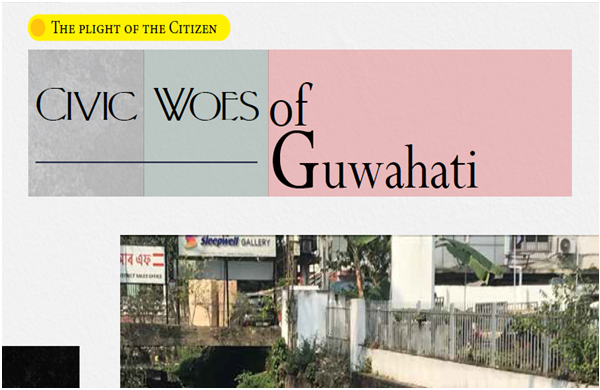 There was a time, say till the 70s when the countenance of Guwahati was almost like that of a somnolent, nondescript town. But in the past forty years, the city has undergone a sea-change. Both in terms of length and breadth, it has stretched out considerably, thanks to the ever-growing city population and large-scale exodus of people from various parts of Assam and the North-Eastern states. This migration of people from the rest of the region is triggered by their requirements for higher studies, engineering, or medical courses, better employment opportunities or even for improved health-care system easily available in the city.
Add a comment
Read more: Civic Woes of Guwahati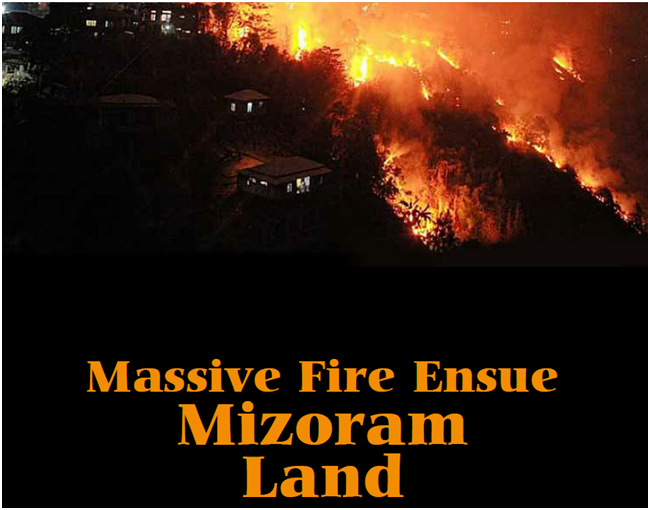 Mizoram located in the Northeast part of India is known for its highly literate agrarian economy. The term Mizoram is derived from two Mizo words-Mizo and ram. 'Mizo' is the name used to call the native inhabitants and 'Ram' means 'land'. Mizoram is a land of rolling hills, valleys, rivers and lakes. As many as 21 major hill ranges or peaks of different heights run through the length and breadth of the state, with plains scattered here and there. About 76% of the state is covered by forests, 8% is fallows land, 3% is barren and considered uncultivable area, while cultivable and sown area constitutes the rest. Slash-and-burn or jhum cultivation, though discouraged, remains in practice in Mizoram and affects its topography. The State of Forest Report 2017 states that Mizoram has the highest forest cover as a percentage of its geographical area of any Indian state, being 86.27% forest.
Add a comment
Read more: Massive Fire Ensue Mizoram Land
Homeschooling is the practice of educating a child at home rather than in a school (Collins Dictionary, 2021). Also known as home education or Elective Home Education (EHE), it is the education of school-aged children at home or in a variety of places other than school. Usually conducted by a parent, tutor, or an online teacher, many home school families use less formal, more personalized methods of learning that are not always found in schools. The actual practice of homeschooling can look very different.