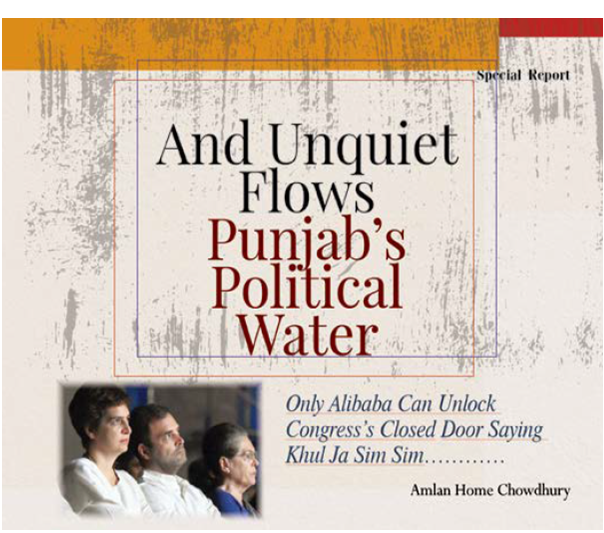 The time has ripened when Rahul Gandhi together with Priyanka must search for a magic wand and hand it over to Sonia Gandhi to solve problems plaguing the oldest political party Congress, plagued by multiple ills, some like Punjab being the first among them.
A hot political Punjabi Tadka now is being fied in the troubled kitchen of Congress just four months before the legislative assembly polls due in the state in February, 2022. Apparently, every political quarter is busy with it but not the Nehru-Gandhi family as is being viewed widely.
An impartial political look at the whole development within the Congress would make people realize that the Interim party President Sonia Gandhi and de facto President Rahul Gandhi appears to be creating grounds for the third term of Narendra Modi as the Prime Minister as the Lok Sabha polls is due in 2024.
Add a comment
Read more: And Unquiet Flows Punjab's Political Water