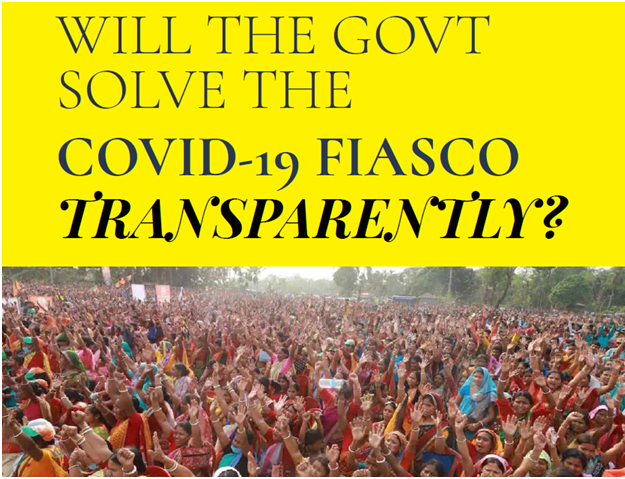 Has the Central government remained indifferent to the second wave of the Covid-19 pandemic situation that is rocking the nation now? The lurking suspicion is prevailing in the minds of the people as an atmosphere had been created till December last year that the deadly disease that made an inroad into the entire world last year, courtesy China, was controlled with precision, especially in India. The government realised the dastardly effect and its catastrophe when the crisis escalated and reached an alarming proportion from February this year.
However, the problem cropped up when the Union Health Minister cautioned the patients not to visit the hospitals, as the oxygen was available in plenty. The patients, however, much to their chagrin and discomfiture found out the shortage of oxygen and drugs like remdesivir.
Add a comment
Read more: WILL THE GOVT SOLVE THE COVID-19 FIASCO TRANSPARENTLY?