Celestine Lyngdoh appointed as the new President of the MPCC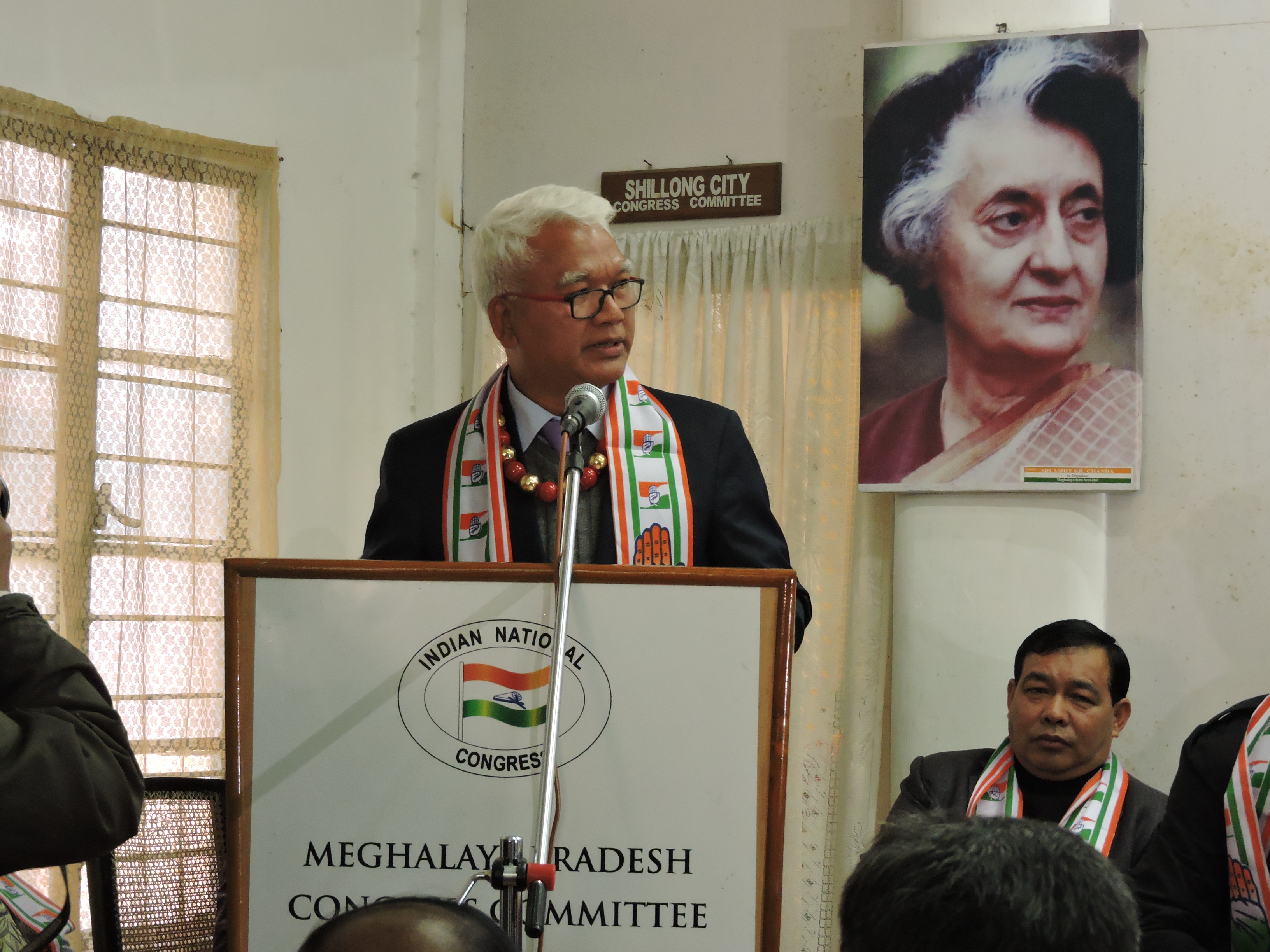 The Meghalaya Pradesh Congress Committee (MPCC) today officially felicitates Celestine Lyngdoh on being appointed as the new president of the MPCC at the Congress Bhavan in Shillong. The All India Congress Committee (AICC) Chief Rahul Gandhi appointed Lyngdoh as the new chief of MPCC on December 30 replacing veteran leader and former Chief Minister DD Lapang. However Lapang will continue as the advisor to the MPCC. The ceremony was graced by the Chief Minister Dr. Mukul Sangma, the state and in charge C.P. Joshi, Vincent H Pala as the working President, S.C.Marak and other party officials.
The New Chief Celestine Lyngdoh has called upon party workers and supporters to work together so that Congress comes back to power once more and gets the opportunity to fulfil the many pending development projects and aspirations of the people of the state.