Nishita Goswami
"I am a fun-loving person" - Nishita Goswami
Nishita Goswami obviously carries the rich heritage of art and culture from her illustrious mother Moloya Goswami, the only actor in the entire Northeastern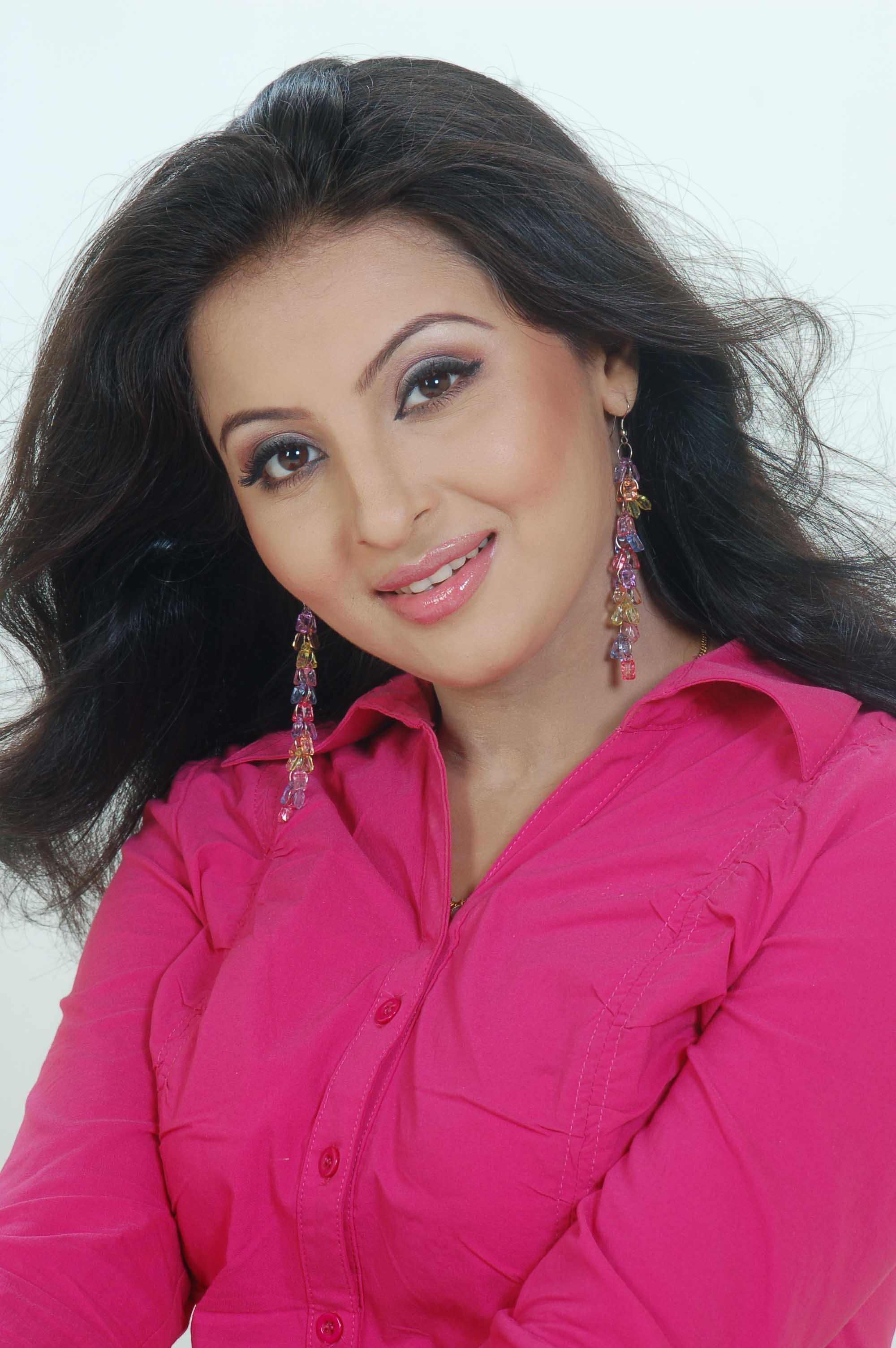 region to have been nominated for the prestigious National Award for the Best Actress of the country. Young and energetic Nishita ('Chitli' to her family members and close ones), therefore, had many occasions since childhood to see the inner world of cinema and she did not let these chances slip. She went on learning more and more about acting, professionalism and thus equipped herself with the perfect attitude of a sensitive actress.
In 2002, new generation Assamese film director, Bani Das, cast her in his film Mon and it proved to be the dream debut for Nishita. Selective and cautious while choosing her roles, Nishita's list of films is obviously not too long. However, it clearly shows that she has worked with almost all the leading directors of Assam and so her career-graph remains steady and sober. Eastern Panorama recently sat down with Nishita Goswami for a face to face interview and the following are excerpts of this interview.
E.P - How come you are in cinema? Is it because of your mother Moloya Goswami or has anything else worked as a source of inspiration?
N.G -Yes it is absolutely because of my mom and my family. They have inspired me a lot, especially my mom. I was introduced to this cultural environment by my mom when I was an infant so I think it is in my blood.
E.P - Did your first film give you a real break or did you have to wait for the real one? Was the character you played in the very first film artistically satisfactory?
N.G - I think I was lucky to get a movie like Mon (2002) as my debut film. This is a kind of film which could be a superb break for any debutant. I was really lucky. I would like to thank Bani Das for offering me such a wonderful, well made movie.
E.P - Tell us about the most satisfying character you have played so far. Do you believe that you could do full justice to the character?
N. G – It is a little difficult to say which character I love the most. Still I would say the characters 'Bani' from the movie Dinabandhu (2004), 'Kadambari' from the movie Kadambari (2004) and 'Radha' from Mon are the three characters which are really special to my heart. I don't know whether I could do them justice or not but I have given my 100% to all the characters and people loved my performance.
E. P - Do you sincerely believe that directors of Assamese cinema have successfully done some creative and innovative experiment with female characterisation?
N.G - I won't name of all the directors but yes there are quite a few directors who have done justice. They are really successful in creative experiments with female characterization. Directors like Dr Bhabendra Nath Saikia, Munin Barua, Jahnu Barua, etc. I am really a small person to talk about these great directors. I think my mothers' movies are a good example......
E.P - How do you rate the present batch of actresses of Hindi cinema?
N.G - I think all the successful actresses of Bollywood are quite talented. All of them work really hard. They are sincere and dedicated. I don't want to name them but almost all the leading new generation actresses in Mumbai are gaining success at the box office and are really good.
E. P -Can you cite some examples of a character or characters in Indian cinema you would love to play?
N.G - Kajol in Kuch Kuch Hota Hai, Rani Mukharjee in Black, Malaya Goswami in Agnisnan and Firingoti and maybe a kind of character where I can prove myself to be a versatile actress
E.P - Tell us something about yourself. Are you a regular reader?
N.G - I am a fun-loving person and I love to spend time with my family. I love travelling and watching movies. Frankly speaking I'm not a regular reader. I read when I get the time.
E.P - How have you planned your future?
N.G - I have a lot of future plans. I hope I can fulfill them. Right now I just want to concentrate on my work.
E.P - Who is the most influential person in your life?
N.G - My father who is my real hero. He is my strength. He inspires me in every step of my life. I have learned a lot from him. If today I have a strong will power it is only because of him. Whenever I become weak he boosts up my confidence and makes me smile. I love him a lot.
Chandan Sarmah