The Shillong Chamber Choir
The Shillong Chamber Choir was founded by Mr. Neil Herbert Nongkynrih in 2002 and since its modest beginnings has grown into a highly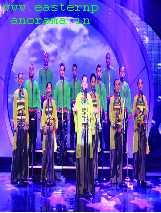 decorated choir not only in India but also in the international arena.
What started as a group of people getting together to sing a few songs gradually grew into a home away from home, a place where one not only learns about music but also, more importantly, where one becomes a better person as a whole. While other such, shall we call them institutions for want of a better word, would have stuck to teaching music, Mr. Nongkynrih has gone the extra mile by also being a role model in living a life where God plays a very important role. Time and again, while Eastern Panorama was meeting the parents of these highly gifted members of the choir, gratitude was expressed by these parents towards Mr. Nongkynrih for having brought their children closer to God.
As is the norm nowadays, everything comes at a cost, and that too, it is usually a pretty steep one. Not so lessons with the Shillong Chamber Choir. It was definitely heartwarming for us of Eastern Panorama, when, through these discourses with the parents, we learned that everything was taught absolutely free of cost. As one of the parents has said, "Even though my son has lived here for many years now, the only thing that I have had to pay for is the fees for his music examinations." Did we mention, most of the members of the choir live with Mr. Nongkynrih?
On the 14th and 15th of January 2001, the choir staged its first performance at the Pine Wood Hotel in Shillong and was an instant hit. Later performances in places such as the United Kingdom, Poland, Switzerland, Sri Lanka and Italy besides appearances in many cities in India itself such as Bangalore, Mumbai, New Delhi and Guwahati only boosted the choir's confidence.
In 2009, the Shillong Chamber Choir participated in the World Choir Games. In its debut appearance, the Choir was able to win a silver medal in the folklore category of the competition. Not resting on its laurels, the choir returned the very next year and bagged three gold medals, one in the Musica Sacra (Sacred) category, another in the Gospel and Spiritual category and the last in the Popular Choral category of the competition.
The Shillong Chamber Choir is now presently competing in the hit reality show 'India's Got Talent Khoj 2 (Season 2). The latest in a long list of achievements, that is, reaching the finals of this national competition has once again sparked a frenzy of support for the Choir throughout the North East region. Acts such as the Shillong Chamber Choir unite people with vast differences under one cause and herein lies their importance. They have surpassed the role of mere entertainers and have evolved into heralds of unity, peace, tolerance and a spirit of brotherhood.
The Man Behind The Scenes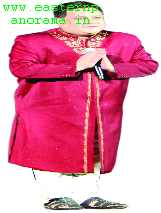 Neil Herbert Nongkynrih was born in Shillong, India and started playing the piano at an early age. His debut concert in Shillong was at the age of six. His mentor and "The reason for his maturity" as his father Mr. A. H. Scott Lyngdoh says, was his sister Pauline Warjri who herself is an accomplished jazz pianist and composer. At the age of fifteen, Neil won his first national piano competition and this forced his parents to take notice which subsequently led to a more focused approach to music by way of lessons and dedication. This later led to Neil studying music at the Guildhall School of Music and Trinity College in London. His teachers include one of Britain's foremost pianists Phillip Fowke and the Viennese pianist Katharina Wolpe.
Neil's first public performance in the United Kingdom was in the presence of British Royalty. He has also produced a highly successful series of concerts at Oxford which included performances by the Oscar Award winning actress Vanessa Redgrave, the British pianist Joanna Macgregor and the American clarinetist Gervase De Peyer. He has played with various orchestras including the London Concertante in aid of a village school in the West khasi Hills district of Meghalaya.
In July 2004, Neil Nongkynrih performed his debut recital in Switzerland with the Fitzwilliam Quartet. His concert for Puls Television in that same year was relayed in Europe, Japan and America. His return to London with the Fitzwilliam Quartet included new pieces which he himself had composed based on folk music from Meghalaya.
In India, he has played to large audiences such as the show at Bangalore in 2005 where twelve thousand people were left spellbound by his skill. He has also staged a concert at New Delhi in the presence of the Prime Minister of India, Dr. Manmohan Singh. Neil Nongkynrih's performances have also included an invitation by the then President of India Mr. Abdul Kalam at the Rashtrapati Bhavan, a special television programme relayed by NDTV studios in New Delhi and a tour of Sri Lanka sponsored by the Indian Council of Cultural Relations in celebrating India's 60th Independence Day.