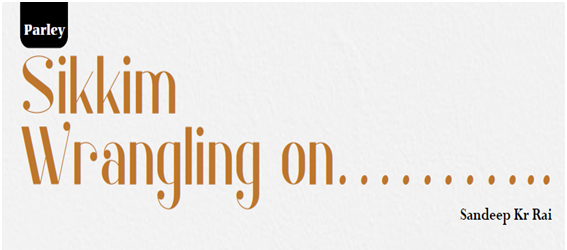 Opposition political parties of Sikkim unitedly opposed the implementation of 'One Nation One Ration Card' (ONORC) in the State. Opposition parties said that with the implementation of ONORC violates Article 371F, a special provision of the Sikkim. Opposition political parties said that the scheme saying it will violate Article 371F of the Indian Constitution and open migrant settlements in the state. Opposition parties and other social organization also demanded discussion in Sikkim Legislative Assembly.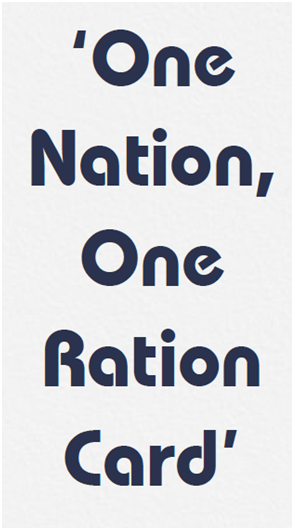 Opposition Sikkim Democratic Front (SDF) party said that the ruling Sikkim Krantikari Morcha (SKM) party should have called for an all-party meeting, considering the importance of the issue. Opposition SDF party said that the State could have called an emergency session of the Assembly. It has a cascading effect as it violates the Article 371F which gives Sikkim regional autonomy.
SDF party stated that ONORC implementation will change the demography of Sikkim in coming 10-15 years and accused the SKM government of failing to speak up for Sikkim when the ONORC petition was being heard in Supreme Court.
Likewise, Sikkim Pradesh Congress Committee (SPCC), ONORC will bring influx in Sikkim. The working environment and job opportunities attract non-locals. ONORC will help them to get ration card here within two months. They will then get voter cards and settle in Sikkim and become a dominating political force. SPCC said that the SKM government has launched ONORC without any discussions.
Subsequently, Hamro Sikkim Party (HSP) acting President Bhaichung Bhutia has stressed that 'One Nation, One Ration Card' should be debated in Sikkim Legislative Assembly for safeguarding local interests and empowering the State government to have some control in its implementation and feedback from intellectuals should have been taken before implementation.
The Chief Minister P. S Tamang virtually launched the implementation of the One Nation One Ration Card (ONORC) and Fair Price Shops (FPS) Automation through e-POS devices in the State of Sikkim at Gangtok on July 28, 2021.
Responding to the allegations made by the opposition parties on implementation of ONORC, the Chief Minister P.S. Tamang said, "Those who are opposing ONORC and stating that it harms Article 371F should first surrender their passport if they have. They make Indian passports and use it to tour foreign countries but oppose ONORC which is only a welfare scheme, a facility or a service for the poor people. Those who eat costly rice varieties are opposing ONORC as they do not understand what poverty means".
He maintained that Article 371F is not diluted in any manner with implementation of ONORC in Sikkim.
To read the further articles please get your copy of Eastern Panorama September issue @http://www.magzter.com/IN/Hill-Publications/Eastern-Panorama/News/ or mail to contact @easternpanorama.in