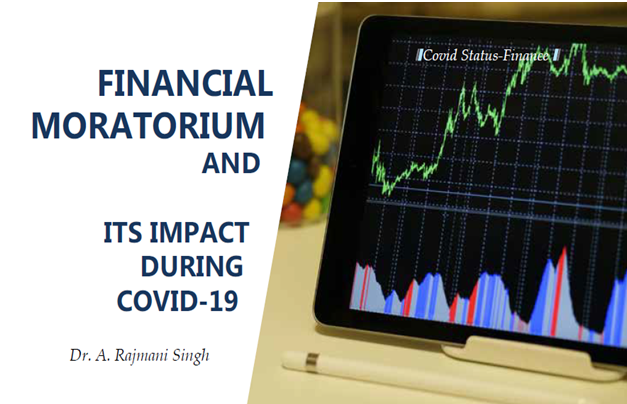 As we have seen in the past, every 100 years there is one pandemic in whole or any part of the world resulted killing of millions of people. Say in the 1720 the great Plaque of Marseille in France has killed more than 10 million lives. Again the first Cholera Pandemic (1817-1824) also known as the first Asiatic Cholera Pandemic, began near the city of Calcutta and spread throughout the Southeast Asia have killed millions of lives. The Spanish flu, also known as the 1918 Flu Pandemic, was an unusually deadly influenza pandemic lasting from 1918 to 1920 have killed more than 50 million lives. The COVID-19 Pandemic started its first case in Wuhan city capital of Hubei province of the People's Republic of China in the last part of 2019 and till date it continues spreading the dreadful diseases all over the world.
Add a comment
Read more: FINANCIAL MORATORIUM AND ITS IMPACT DURING COVID-19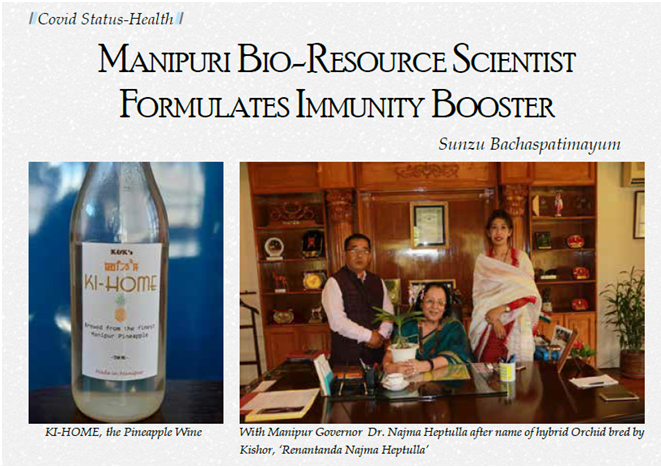 Manipuri bio-resource scientist, Dr. Rajkumar Kishor formulates two herbal health drinks to boost immunity amidst the global fight against the covid pandemic. Dr. Kishor, a cancer survivor, says his health drinks, juiced from three indigenous species of gingers, known for their traditional values for the treatment of common cold, cough, flu and many other ailments would also provide relief to the people living with the noble coronavirus.
A doctorate on the production of hybrid orchids, the Manipur bio scientist has so far bred 15 orchid hybrids and out of these, at least two (one named after his wife, 'Kebisana') has been accepted by the Royal Horticulture Society of London, the world's top organization for hybrid orchid registration.
Add a comment
Read more: Manipuri Bio-Resource Scientist Formulates Immunity Booster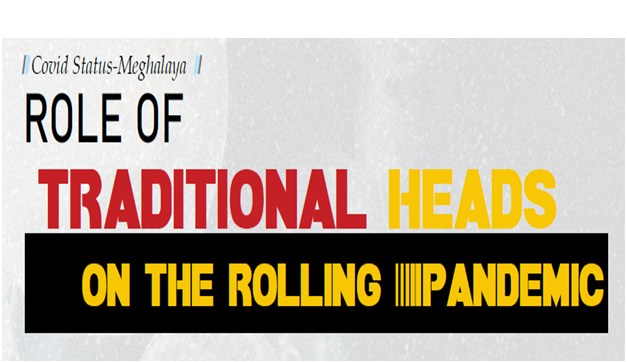 Meghalaya government was quick to response to the outbreak of COVID-19 by coming out with community base program such as Community COVID-19 Management Committees (CCMC). This program involves the participation of all traditional heads such as Headman and Nokmas with an aim to prevent the community outbreaks well as giving awareness to their respective localities regarding the pandemic. COVID-19 Committee was planned to prevent the outbreak of COVID-19 by giving preference to quarantine all returnees for 28 days in Institutional, Community and Home Quarantine Center depending on their result. The state government has also launched the largest 'Corona Care Centre' and the 'Quarantine Facility' in Meghalaya at IIM, Shillong with a total capacity of holding 258 patients. Chief Secretary M.S Rao informed that Meghalaya has over 3,227 beds available for treatment of Covid-19 patients.
Meghalaya saw over 16 thousands returnees both students and working individuals from across the country coming back to their respective homes. To facilitate the returnees, the government of Meghalaya has also set up two temporary camps in Guwahati Railway Station and Guwahati Airport. The government has made sure that no parents or relatives shall pick up their kin, instead all returnees are ferried by Government owned vehicles to their respective district where the samples are collected for further testing. All the returnees are being kept for the first three days in Institutional Quarantine Centre and if they are tested Negative, they are sent to Community Quarantine Centre which is being managed by traditional heads such as Dorbar Shnong in Khasi and Jaintia Hills and Nokmas in Garo Hills.
Add a comment
Read more: Role of Traditional Heads on the rolling Pandemic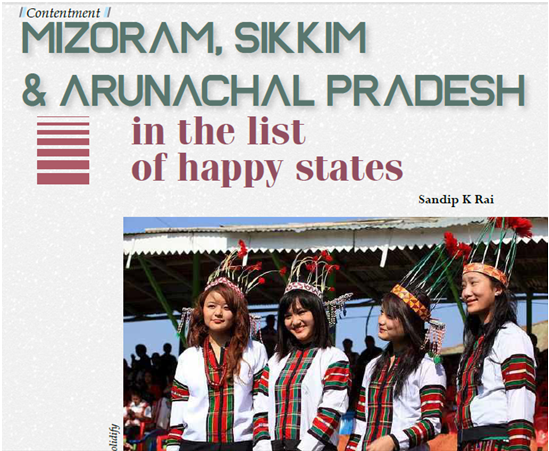 Mizoram, Sikkim and Arunachal Pradesh from Northeastern states have been ranked among India's top 10 happy states mentioned in a nationwide survey measuring happiness.
According to a survey report, two north-eastern states ranked in the top five positions. Mizoram has topped the rankings with 3.57 points, followed by Punjab with 3.52 points and the Andaman and Nicobar Islands with 3.47, Puducherry (3.44) and Sikkim with 3.43 points securing 5th position of all states and union territories.