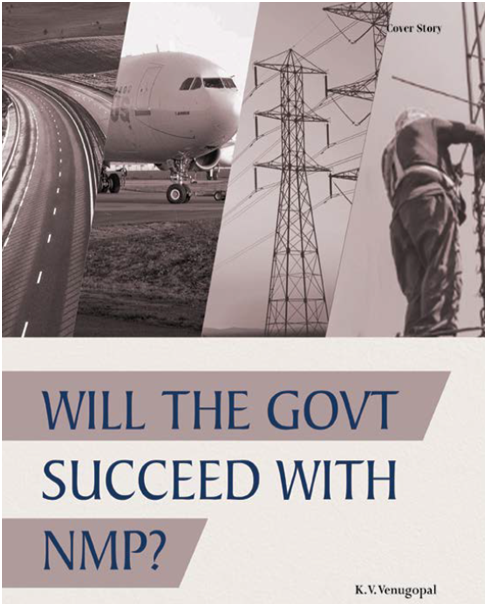 Will the Central Government's recent announcement that it would monetize assets worth Rs six lakh crore in four years time under the National Monetization Plan or one may treat it as Asset Monetization Programme materialise? This is the question lingering in the minds of people as the Union Finance Minister Nirmala Sitharaman has released a detailed guidebook created by the Niti Adyog, which would earmark the roadmap for monetization of assets. The minister concerned has promised to facilitate the process for investors by reiterating that the government will serve as a medium-term roadmap for the asset monetization campaign.
What exactly prompted the government to opt for National Monetization Plan programme? It may be recalled that the Union Commerce Minister Piyush Goel has lambasted the corporate sector some time ago for not extending their cooperation to the government. He even went to the extent of targetting the Tata Group for the government's discomfort when it comes to disinvestment process. Bearing this in mind and to clear the misconception of the government, the chairman of Tata Trusts, Ratan Tata, lauded the Indian Air Force for signing a memorandum of understanding with Air Bus for Rs 20,000 crore on contract to procure 56 C-295 transport aircraft for the IAF.
Add a comment
Read more: WILL THE GOVT SUCCEED WITH NMP?